My BEST Tips for Zero Waste Grocery Shopping
January 29, 2020 | Kathryn Kellogg
Last Updated on April 11, 2020
I'm super excited to share a sneak peek into my very first Skillshare Class!
Last year Skillshare came over to my house to film their first original video around sustainability.
My class is called 'Sustainable Living Basics | Simple Steps to Make an Impact'.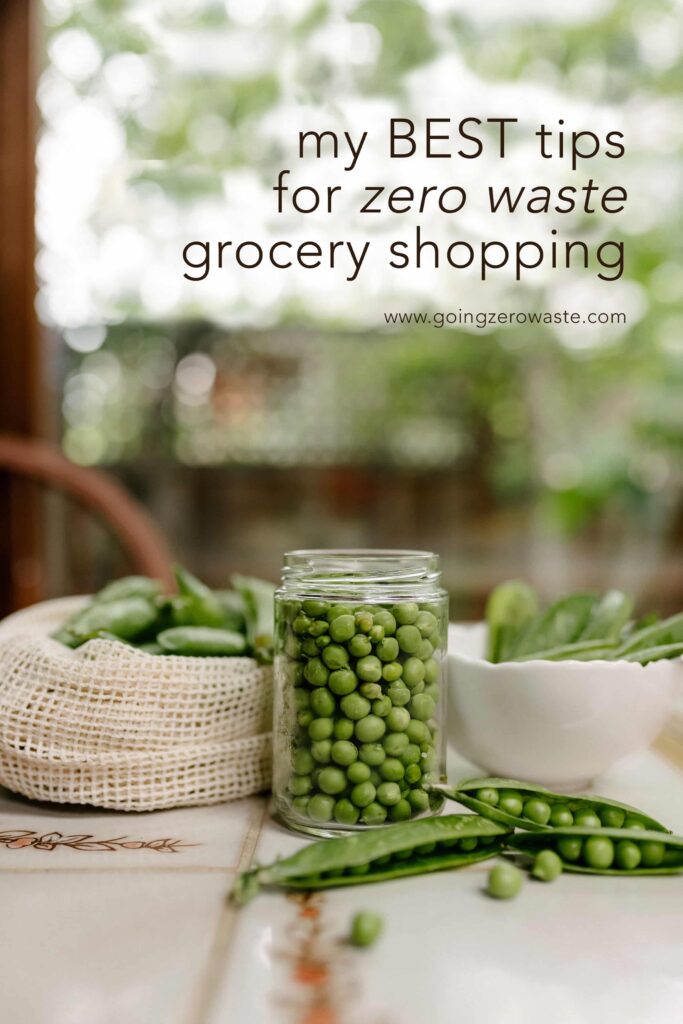 I cover a large range of topics from simple swaps when just getting started, grocery shopping, composting, how to vet sustainable businesses and so much more.
This class is perfect for beginners or if you're a bit more intermediate as I have a whole lesson on getting active and involved in your community.
But, my favorite part of this whole experience was when Skillshare came out to my house for a few days, and I challenged them to make the shoot completely zero waste. ⁠
That might not sound challenging, but 7 people creating zero waste on a film set is a lot harder than it sounds.
At the end of the shoot, collectively, we created less than 4oz of garbage and only a handful of recycling! ⁠
I was so, so incredibly proud to be part of this shoot and absolutely LOVE the way it turned out! I would be so jazzed for you to check it out in the preview video below.
You can watch my class with a free 2-month trial on Skillshare if you use my link.⁠
With the trial, you'll also have access to skillshare's entire library. I do make a commission if you choose to watch my class.
I wanted to share this lesson with you because it's one of my favorites. I'm dishing on all my best tips for how to get your groceries without creating any trash!
If video isn't your speed check out these blog posts below:
In The Ultimate Guide to Zero Waste Grocery Shopping, I go over all of the basics from where to find basic package free items like tofu, grains, deli items, dry goods, and how to get it all without creating any waste.
I go over how to bring your own containers, get the tare weights, and have listed the tare weights for common glass jars.
In 7 Tips for Eco-Friendly Grocery Shopping, I go over all of the different ways that you can make your plate more sustainable and not a single one has to do with shopping from bulk bins.
I feel that zero waste living often focuses too much on packaging when there's so much more that can be taken into consideration!
Of course, packaging still does play a role when you want to reduce how much plastic you use.
Even if you don't have access to bulk bins there's a bunch of ways you can reduce your overall packaging footprint and you can get all of my tips in this blog post: How to Have a Zero Waste Grocery Shop Without Bulk Bins.