10 Things I Don't Buy Anymore
June 12, 2019 | Kathryn Kellogg
Last Updated on September 8, 2020
Minimalism and zero waste share several core tenants, one of them being BUY LESS. So, I wanted to round up 10+ things that I don't buy anymore.
After all the first word in the most popular eco-friendly phrase is 'REDUCE' in Reduce, Reuse, Recycle. I have saved so much money by simply not buying stuff I don't need.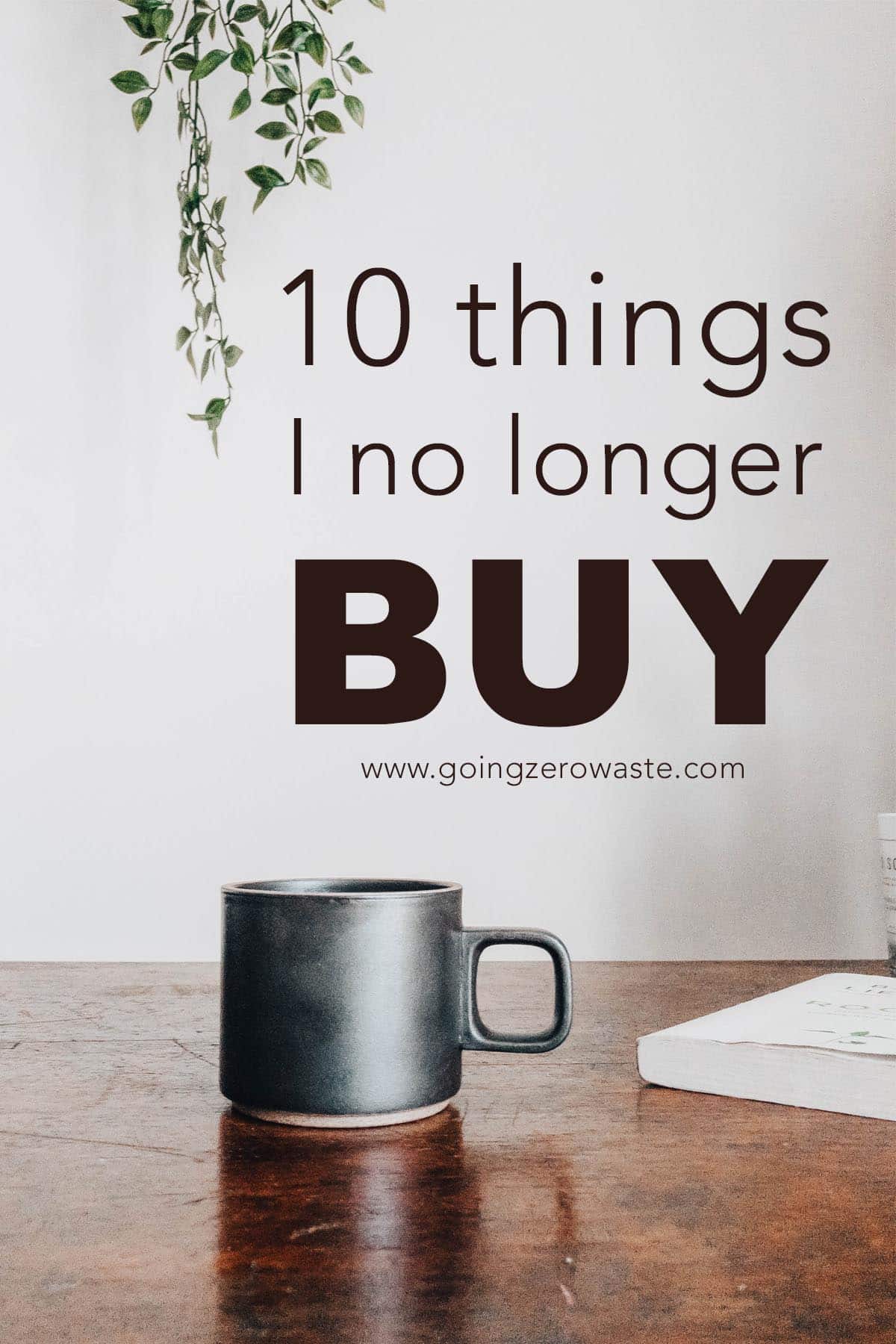 Some of these links are affiliate links for more information please see my disclosure policy!
Since switching to a zero waste lifestyle, I've been able to reduce so much of what I buy. Instead of mindlessly consuming, I take time to make sure that I'm bringing items that I truly need or absolutely love and bring joy into my life.

I've been working on turning my most popular blog posts into videos. If you prefer videos, you should check out my YouTube channel.

I've created two videos one 10 Things I Don't Buy Anymore and a 10 Things I Don't Buy Anymore Pt. 2.
1. plastic water bottles:
I've been plastic water bottle free for four years and counting! I'm honestly embarrassed by how much money I used to spend on plastic water bottles in college.
Now, you'll typically find me carrying an insulated Dopper Bottle or a Klean Kanteen!
Most places in the United States have drinkable tap water. I know not everywhere does but most do.
If you can't stand the taste of your tap water, think about investing in a water filter. Berkey is a top of the line filter that actually purifies the water, but it's quite an investment.
If you're looking for something a little less heavy duty that works similar to a Brita, but is plastic free check out Kishu sticks. You can learn more in my blog post how to filter water without plastic.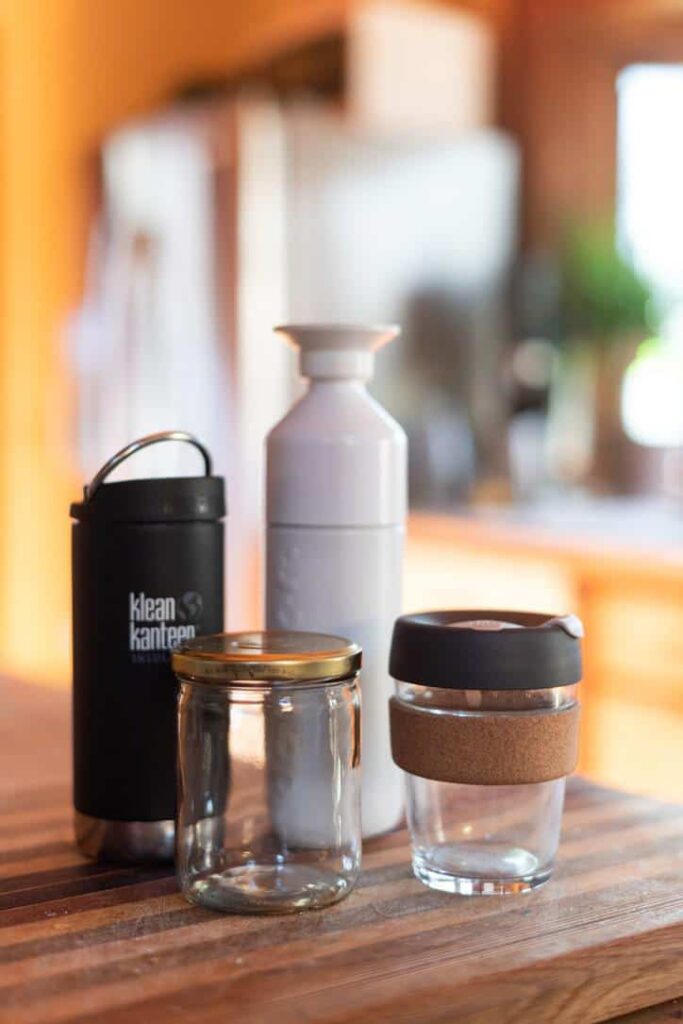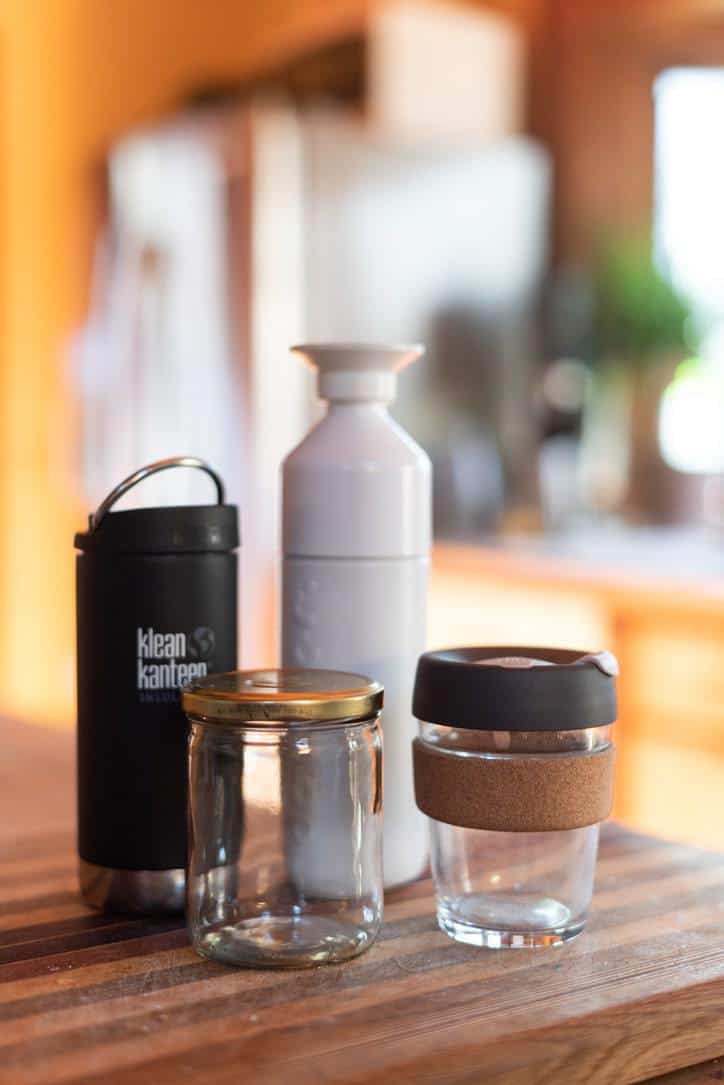 2. kuerig pods:
I've never owned a Kuerig, but my boyfriend in college did so I would buy myself hot chocolate pods to use when I was over at his apartment.
If you've got a Keurig, why not switch to reusable pods, you'll save a BUNCH of money and your coffee will taste better because it's fresh!
If you don't have a Kuerig machine and looking for the most eco-friendly way to brew a cup, I did a post on How to Save Electricity in the Kitchen and found that when you compare the energy usage on every type of coffee machine – the French Press reins supreme.
It also happens to be one of my top 5 FAVORITE zero waste swaps of all time. Reduce waste and energy by using a French Press.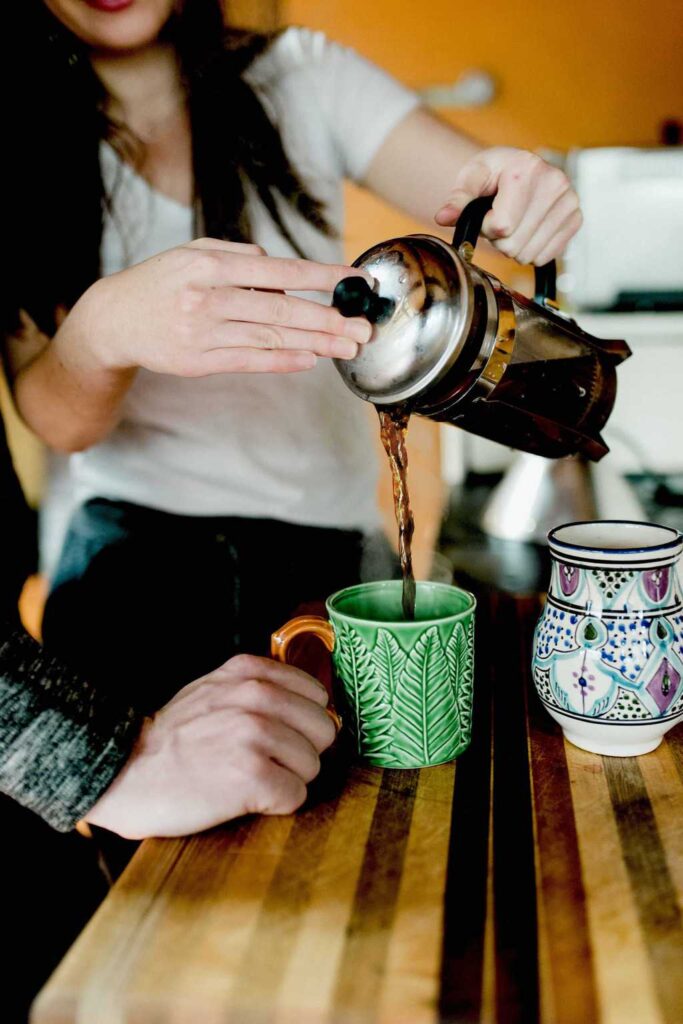 3. pads & tampons:
I've saved so much money by switching to reusable menstrual products. Whether you wear a cup, cloth pads, or my personal favorite Thinx, you will definitely be saving lots of dollars and waste.
As a bonus, I never having to worry about running out to the store to pick up tampons or pads at 11 pm on a Tuesday night.
If you're interested in trying Thinx, you can get $10 off with this link, and check out my blog post Thinx Review: I Tried Every Type of Thinx Period Panties where I break down each different style they offer.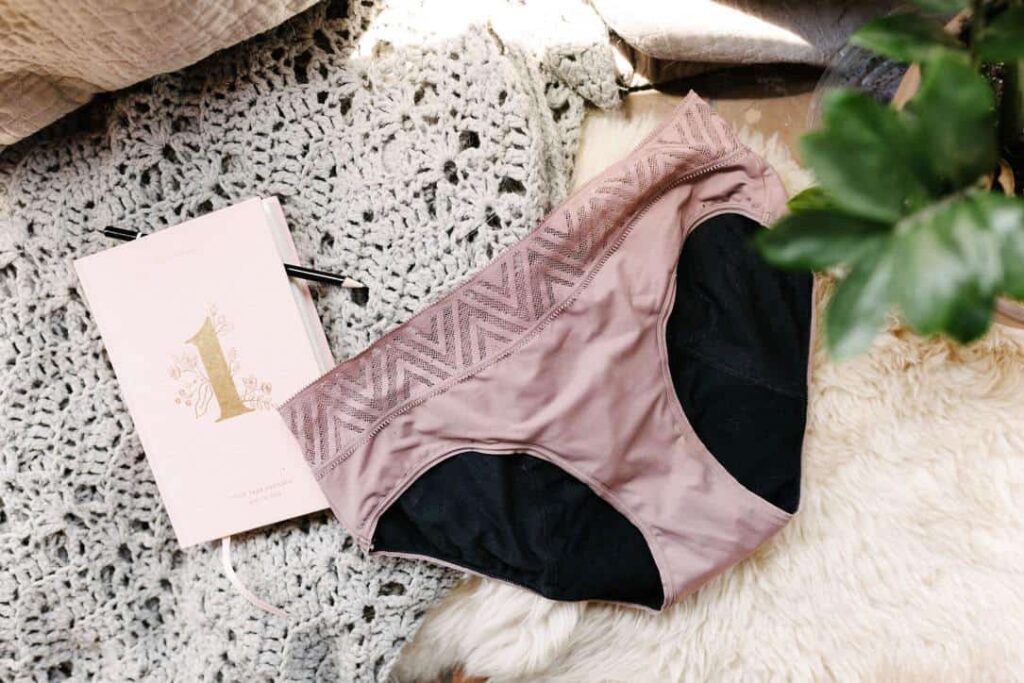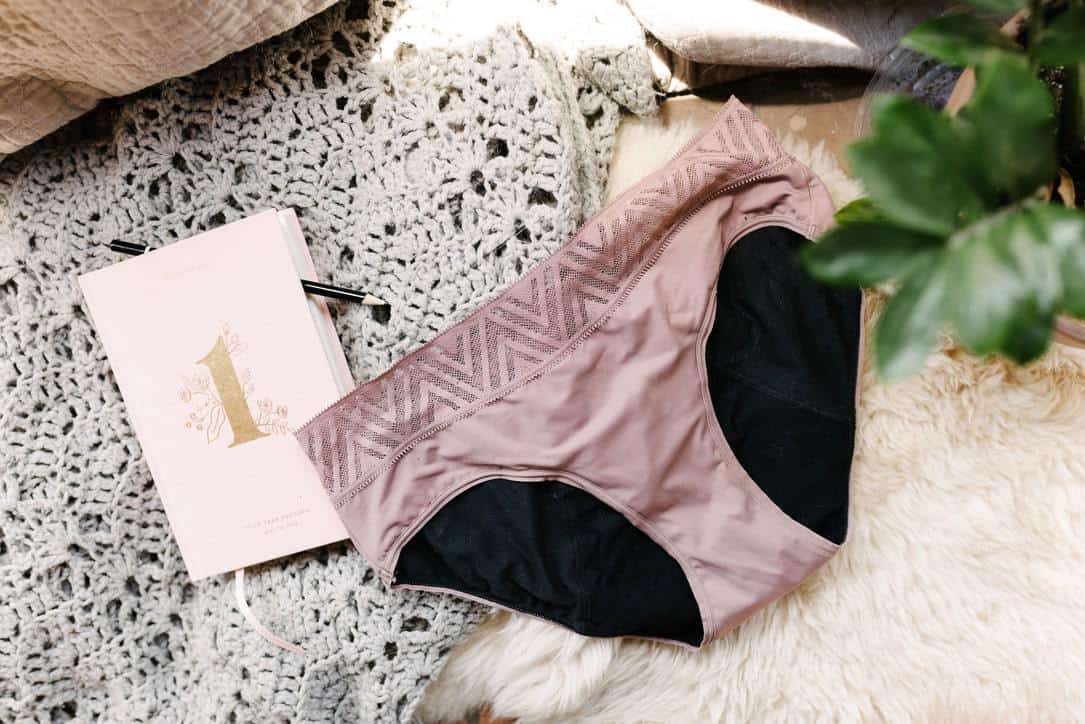 4. paper towels:
I have a great blog post and video on breaking up with paper towels. Because let's be honest, paper towels are spendy! Instead, I use cotton rags.
I don't recommend microfiber cloths because they shed micro-plastics in our waterways when they're washed to learn more check out my post The Problem With Microplastics.
Most people don't like reusable cloth towels because they push water around instead of absorbing it.
My recommendation is to look for cloth towels with a wide weave, and I really like bar rags – they do a great job! Fold 'em up, store 'em in a tiny basket so they're super convenient for you!
And, if you're still experiencing issues, you might have soap build up in your textiles. If you've been using homemade laundry detergent, you've got to read this post 5 Reasons You Shouldn't Use Homemade Laundry 'Detergent'.
RELATED: 6 Tips for Breaking Up With Paper Towels
5. plastic baggies:
I used single-use plastic baggies for EVERYTHING! Thankfully, there are a lot of substitutions for this single-use plastic conundrum. Here's just a few: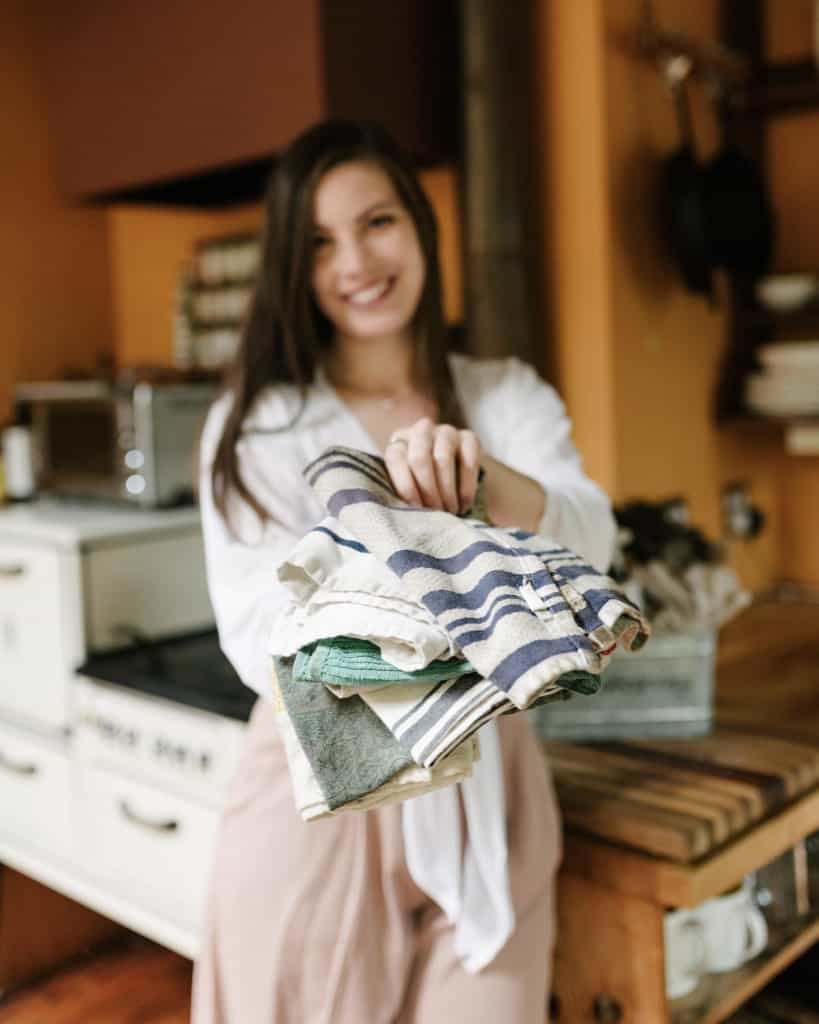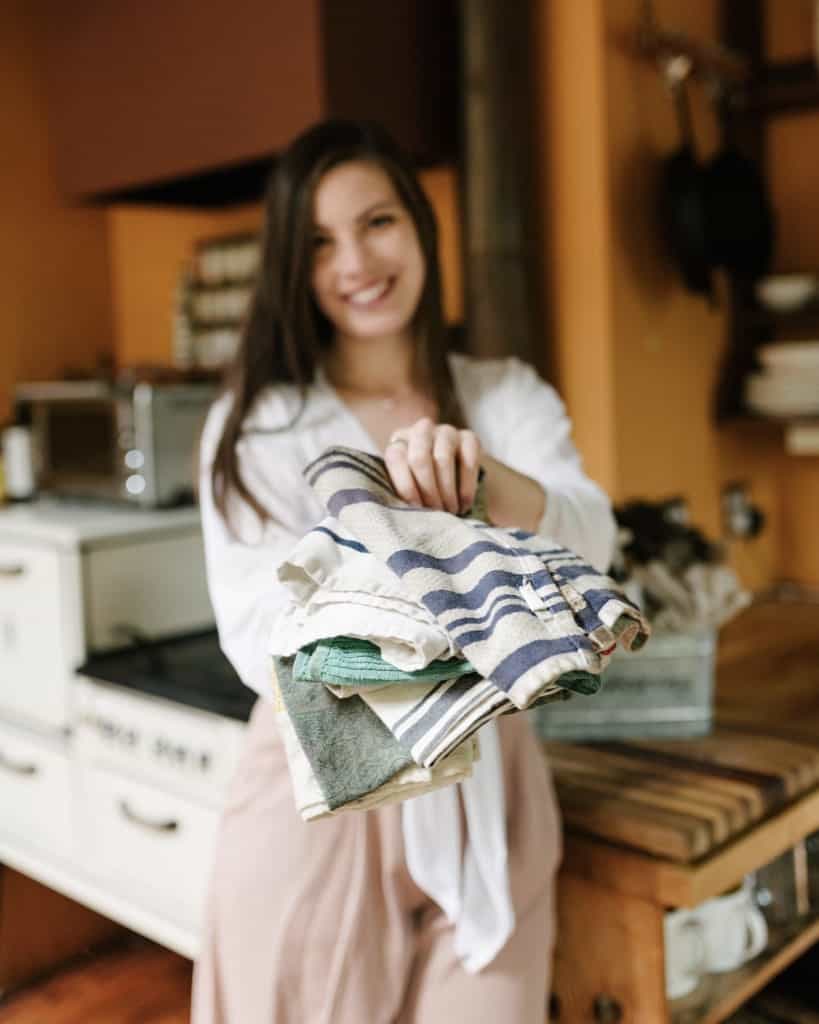 6. Spongeless:
Swapping out sponges has been another one of my favorite zero waste swaps.
It's far more pleasant to wash the dishes when you don't have to reach for an icky sponge. You can read more about my dish washing routine in my blog post The Ultimate Guide to Washing Your Dishes – the Zero Waste Way!
Not only are these compostable counterparts better for the environment, they'll save you a BUNCH of money. My compostable dish scrubs last for years… YEARS – I TELL YOU. Plus, you've got a lot of options!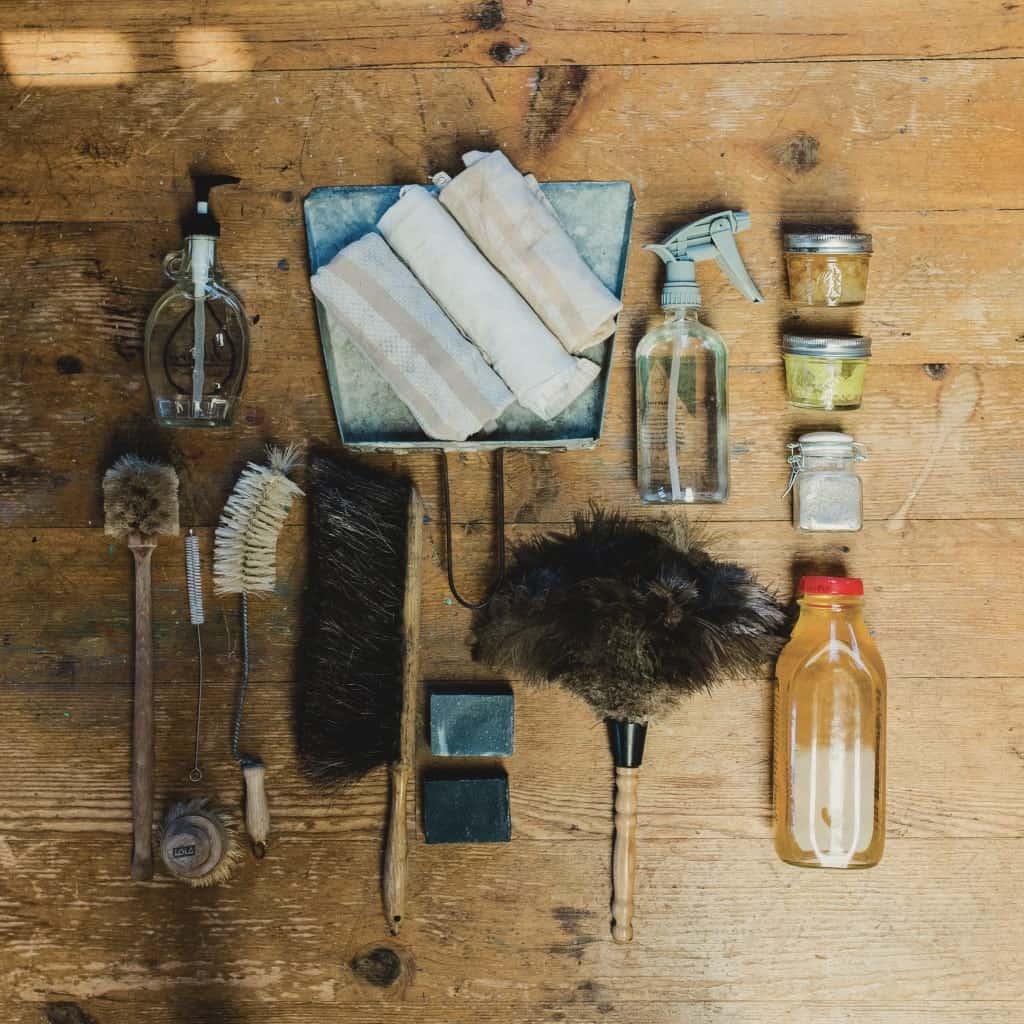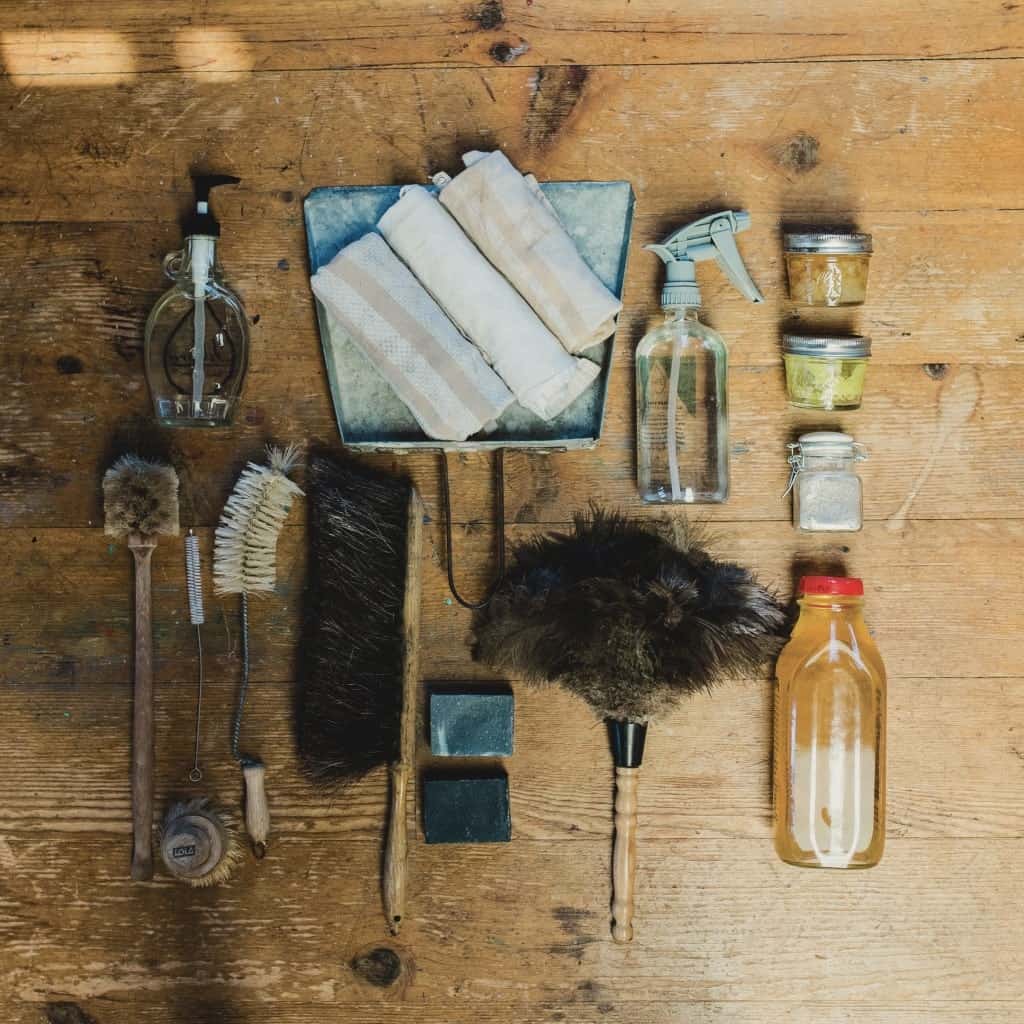 7. no more pre-packed "convenience" foods:
In the past, I was guilty of buying trays of pre-sliced fruits and veggies. I quit buying small trays of peppers and mushrooms saran wrapped on Styrofoam a few years ago because they cost a premium!
For a quick cost comparison from my local Safeway in San Francisco, CA, I can get 8 oz of mixed bell peppers, mostly green, pre-sliced in a plastic tray for $3.99, and for an 8 oz whole bell pepper I can buy a green one for $1.25 and a red one for $1.50.
That's a huge savings and can really add up over time!
Beyond just pre-sliced produce, I also used to fill my grocery cart with snacks like chips, oreos, poptarts, etc. Now, I try and opt for package free snacks like apples, bananas, and oranges – which also happen to have a bit better nutrition profile.
Now, I'm not saying that I'm perfect, I still wind up with a few of these items over the course of a year whether I'm at a party or have a really intense craving for Captain Crunch, but I'm certainly not filling my shopping basket with these things like I used to.
And, I still get plenty of sweet and salty goodies from the bulk bins like pretzels, chocolate chips, popcorn, sour gummy worms etc, but I'm a lot more intentional with what I buy.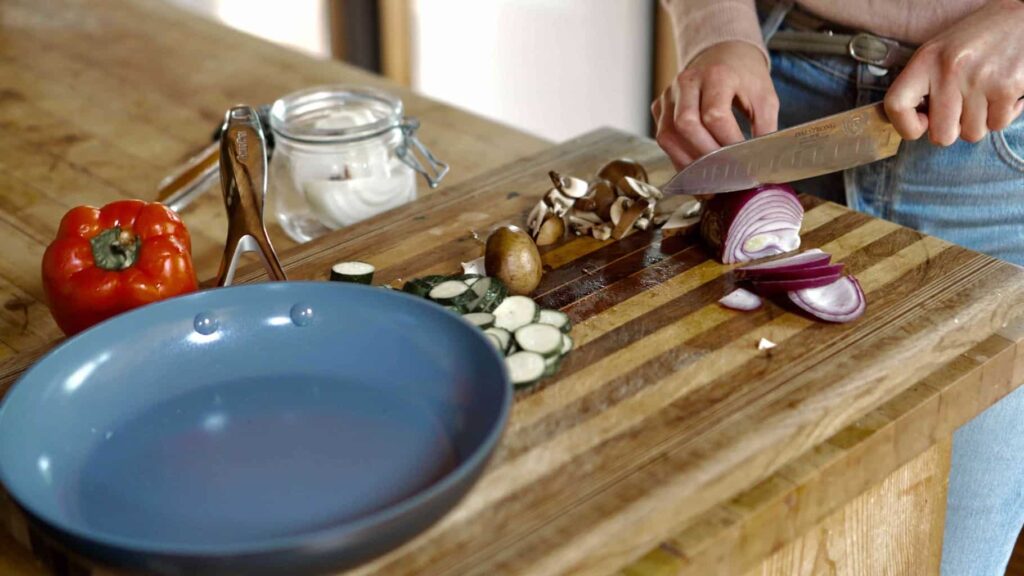 8. broke up with fast fashion:
I had a really intense love affair with fast fashion, but we broke up a few years ago. Many of the cheaply made pieces of clothing I bought, were only worn a handful of times.
If you're unfamiliar with fast fashion check out my blog post What's the Problem with Fast Fashion?
One of the best things I did was define my style, and only bring in pieces that were going to be with me a long time!
But, There are so many ways you can have a more positive impact on the planet through your clothing choices.
Buy Less – get all my tips for implementing a 30 day waiting period to curb impulse purchases.
Shop secondhand – Get my 6 tips for MASTERING the thrift shop and 10 Secondhand Shops Online.
Buy well made clothing – get my tips for finding quality clothing that LASTS!
Repair and rewear what you have.
Buy from sustainable designers – 50 Ethical Fashion Shops You Should Know About
9. cotton balls/cloth pads:
Instead of letting my toner absorb into a reusable cloth pad, I put my toner in a spray bottle! Boom, less waste and one less thing to buy.
Pour your toner into a spray bottle, and then spritz your face and let it air dry. I used an old spray bottle, but also have several of these and LOVE them.
This one simple swap has doubled the life of my toner bottle! And, my skin care routine isn't cheap so I love that I'm saving money and wasting less.
RELATED POSTS
My zero waste skin care routine – morning edition
Zero waste makeup brands
Zero waste skincare brands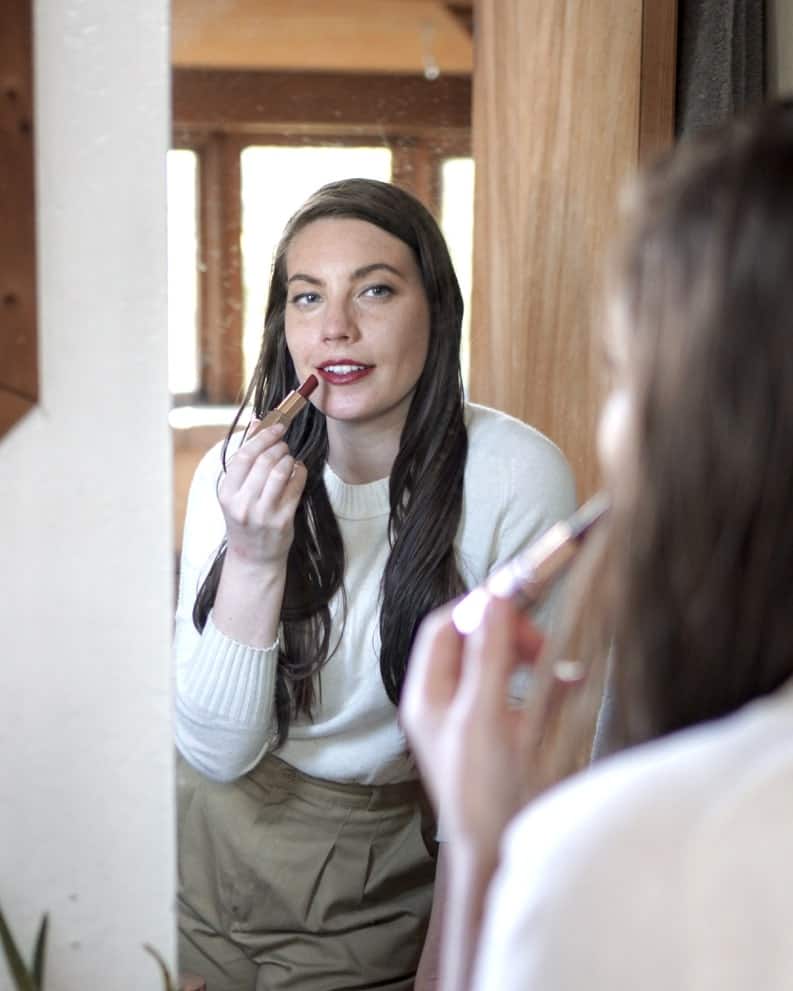 10. aluminum foil:
I used to buy a lot of aluminum foil, and I used it for everything from lining pans to tenting pies and wrapping up that lone pizza slice.
Thankfully there are several reusable products to fill all of these voids.
For that lone pizza or pie slice a tupperware container or beeswax wraps will do the trick! To shield your pie crust, try these, and if you want something non-stick for baking, check out Silpats – they also work great for freezing.
I'm always amazed how there's a reusable alternative for almost every single disposable item out there. For more tips, be sure to check out my blog post The Ultimate List of Zero Waste Swaps.
BONUS:
I've been doing a series of videos on TikTok called, 'Things I Don't Buy Anymore Thanks to Zero Waste Living.' Several of the videos have gone viral with more than 4 million views combined.
Due to popular request, I am breaking the items from each of those videos:
These are the 10 things that I no longer buy.
Do you have something you no longer buy since switching to a zero waste lifestyle?