Zero Waste AND Convenient: How This Startup is Getting it Right!
December 17, 2021 | Ariana
Last Updated on December 17, 2021
Let's be real: Zero waste can be inconvenient. While we've gone to great lengths to bust the time consuming and expensive myths – there's a reason they're pervasive. Some of the things that save money can take more time, and some of the convenient low waste aspects can be more expensive.
It's unrealistic to expect everyone to have time for DIYs, like making their own soap or vegan cheese. And sometimes, you don't have access to zero waste options, or they're too expensive in your area. Because let's be honest, price greatly fluctuates depending on where you live.
This is one of the reasons I'm so passionate about writing our legislators and businesses. Because we need tangible solutions to make things convenient for everyone!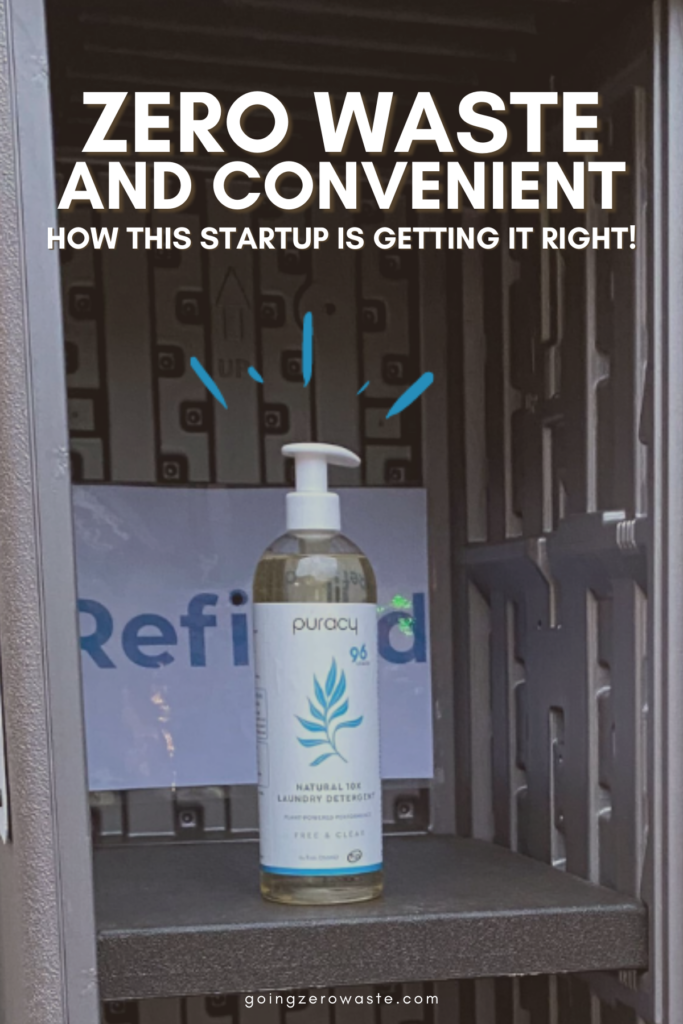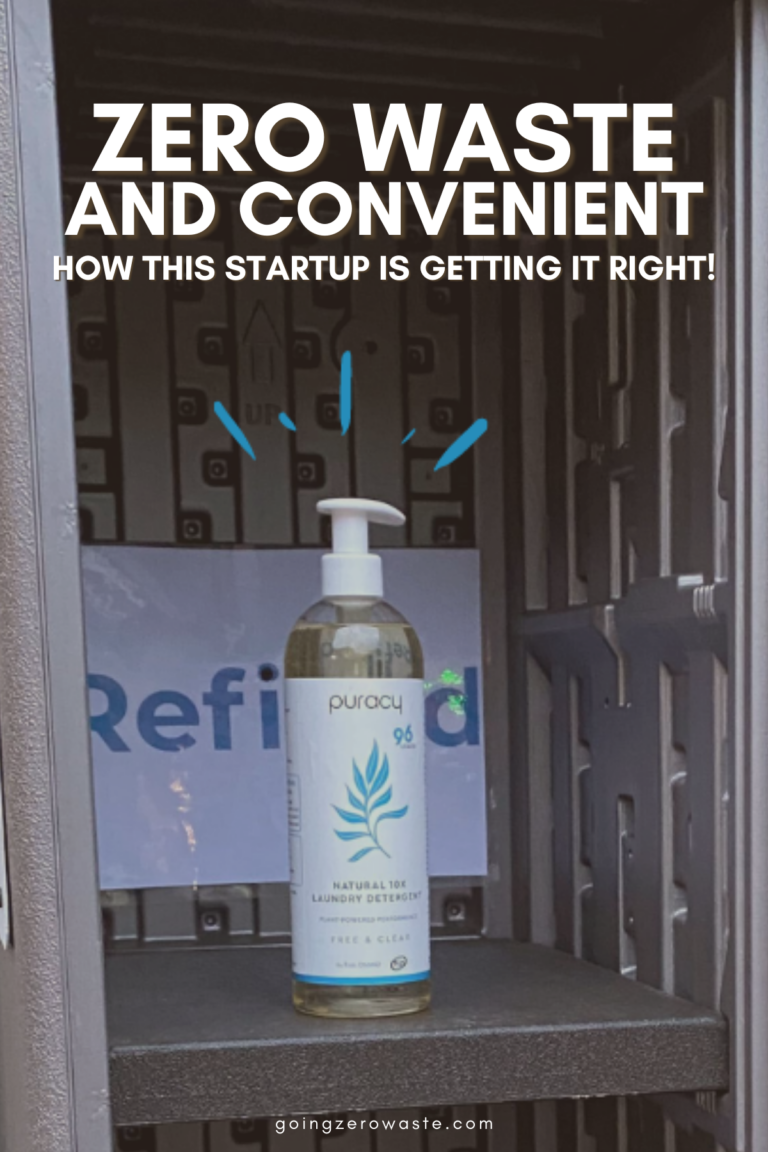 This post was sponsored by Good Filling, all thoughts and opinions are my own. For more information please see my disclosure policy.
And, thankfully more solutions are popping up every day. This Boston-based startup, Good Filling, is making zero waste extra convenient by delivering high-quality, refillable homecare and personal care products—and taking care of the refill process for you.
Here's how Good Filling is tackling the problems with zero waste and getting it right.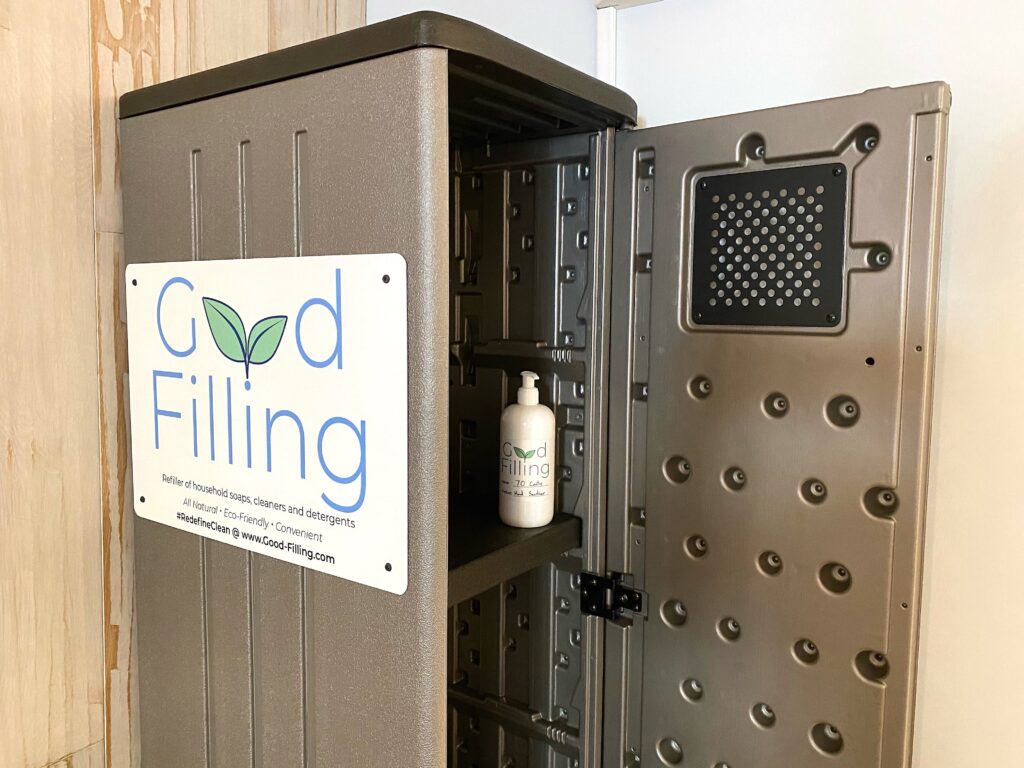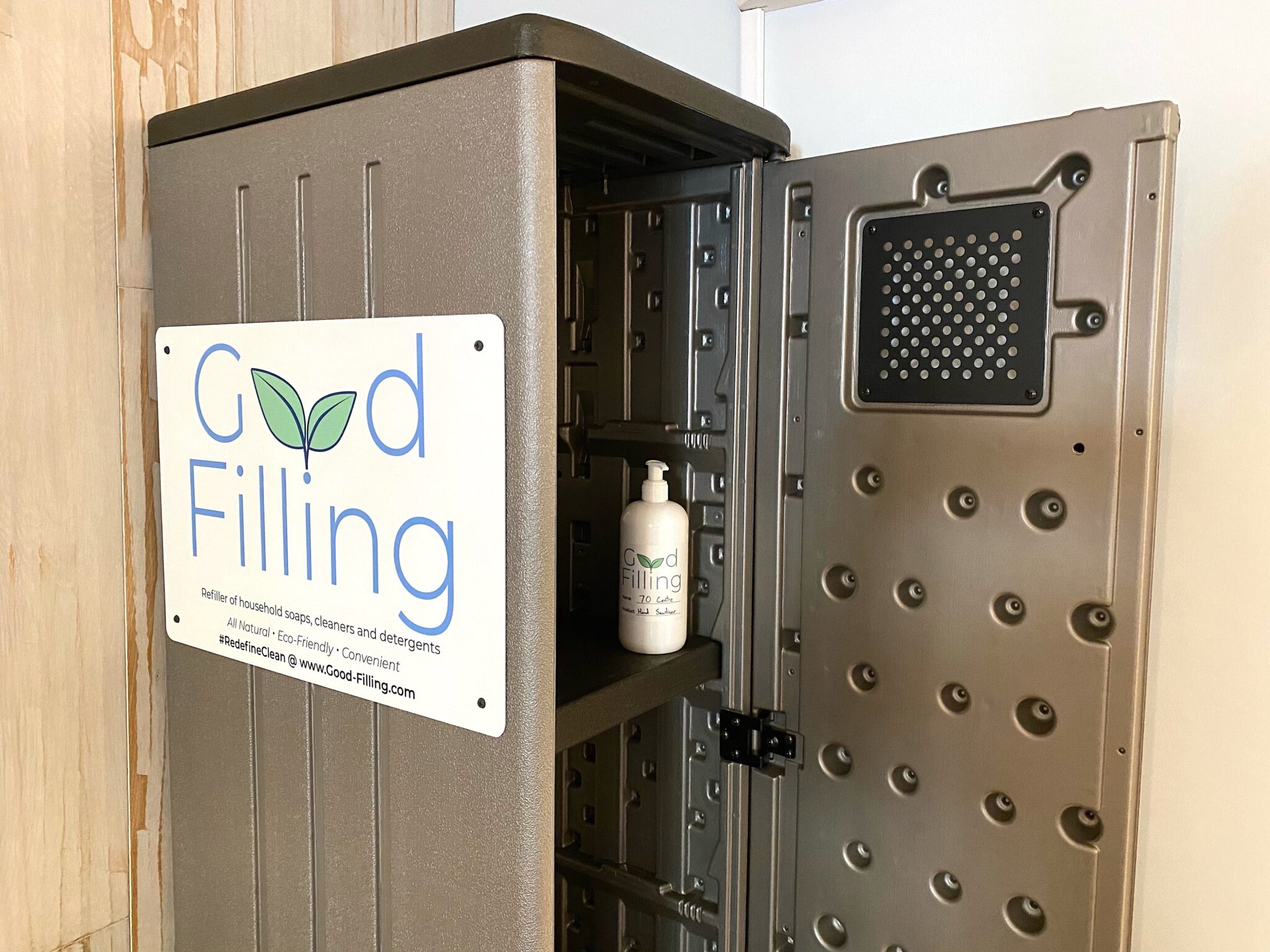 zero-waste isn't always convenient
Good Filling knows zero waste can be difficult. It can be hard to find refill stores, not to mention remembering to bring your reusables everywhere. And DIY people know: spills and refills go hand in hand.
But Good Filling is ready to make your life easier by offering refillable products you can get delivered straight to your door.. Unlike a regular refillery, you don't have to pour heavy or sticky liquids yourself — or even leave your home!
Good Filling's mission is to make it easy to reduce waste for you, your home, your family, your community and the planet. Their employees, customers and partners are creating a society where doing the right thing for the world, and for you, is one and the same.
This Boston-based business is making it easier to reduce and reuse than it is to recycle. Plus, they're creating healthier homes in the process by offering natural, non-toxic cleaning products, in refilled bottles.
Unlike other refilling stations, there's no need for you to even drive to their store to get your items. You order everything online and they deliver refilled products to your home in 1-2 business days.
If you want to refill an item, return the bottle to Good Filling at one of their trading posts, bottle exchanges, your front door or by mailing it back to them in their free compostable return mailers.
Add some products to your cart, then hit check out.
Type in your shipping address or select a Trading Post location, then submit your order.
If you choose home delivery, leave your empty bottles in an accessible spot for their drivers.

If you choose a public Trading Post or if your building has an on-site Bottle Exchange, swap your empties for refills at your convenience.
For shipping, send the empties back in the compostable mailer and compostable return slip that you received with your order.
They've partnered with major apartment complexes, malls, office complexes and frequented retail locations to make zero waste more accessible.
Each of these locations has a public Trading Post you can pick up Good Filling refills from and drop off empties:
Just look for a locker with the Good Filling logo on it. Inside there will be 'refilled' and 'emptied' labels on two different shelves. Just place your empties on the bottom shelf and snag your refills on the top shelf. Then you're good to go!
Their whole goal is to create convenient and safe refill locations that make zero waste a breeze.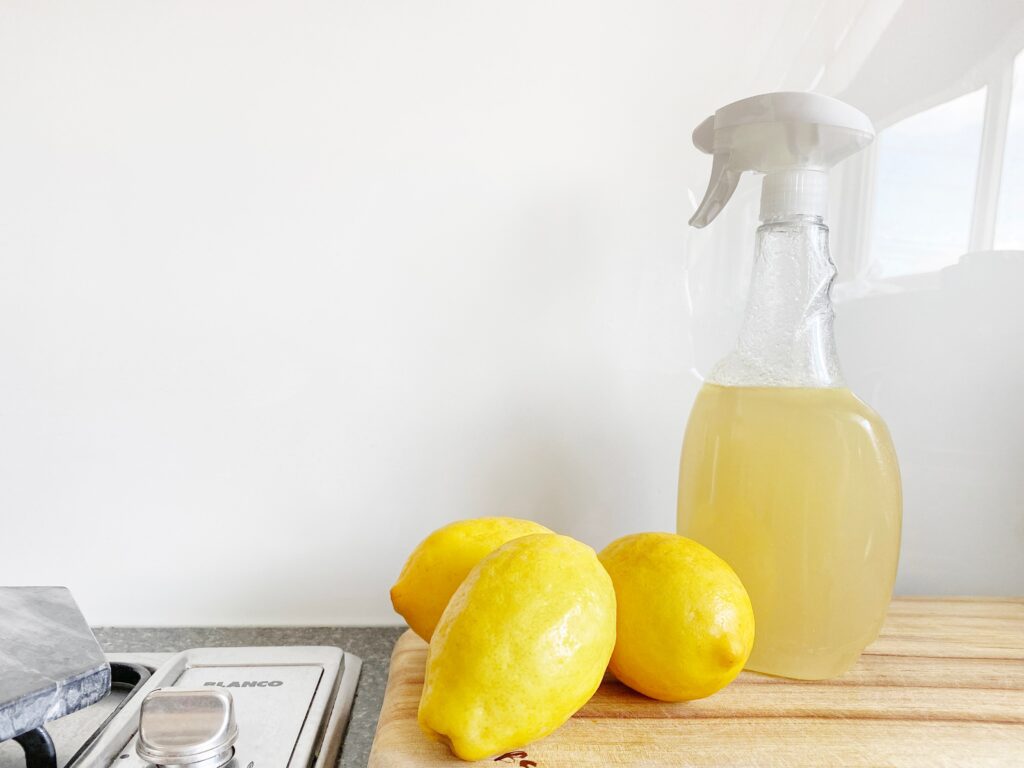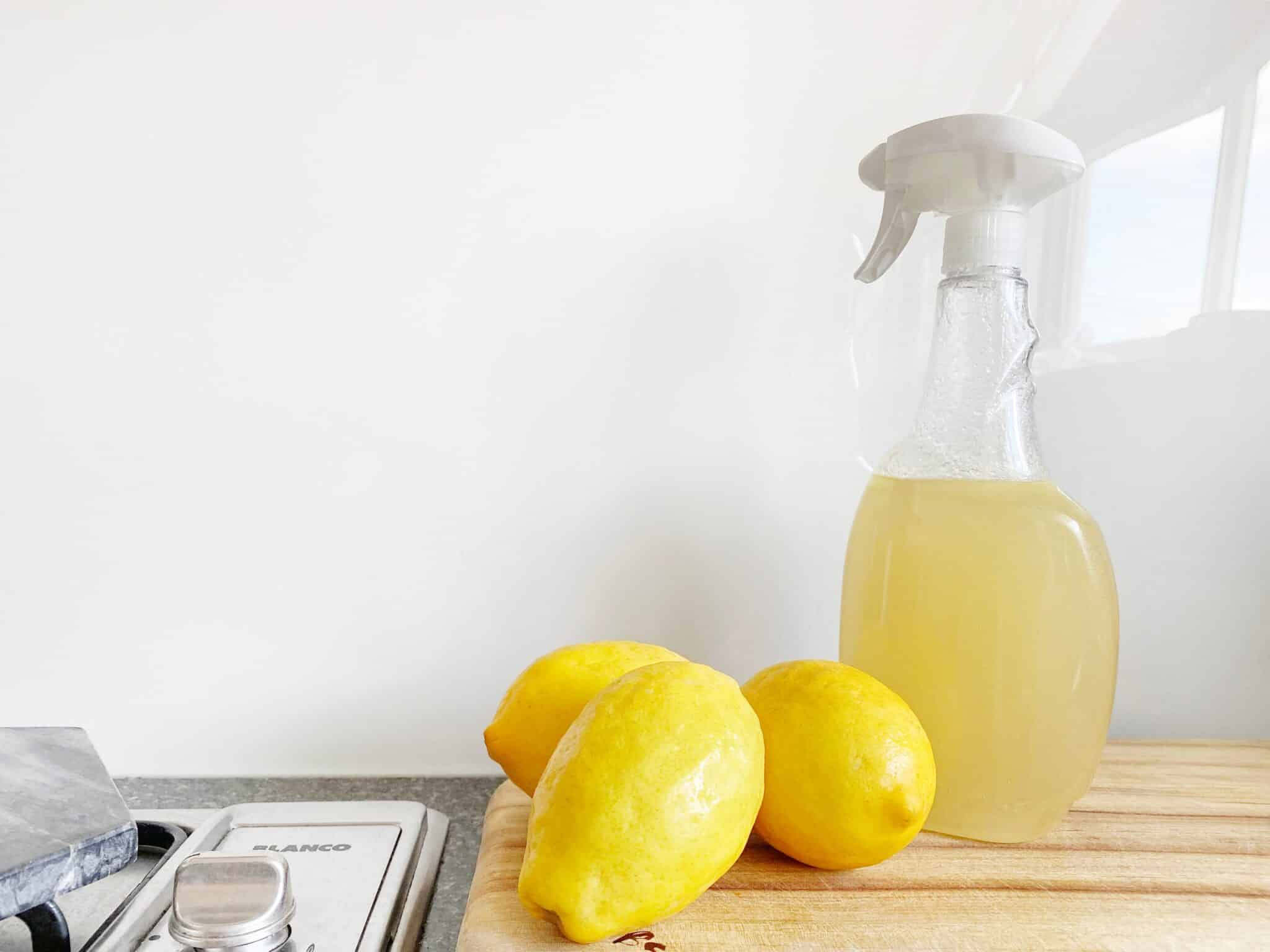 not everyone can diy their own cleaning products
Zero waste encourages a lot of DIYs. While there are tons of simple DIYs out there, that doesn't change the fact they're time consuming, especially if you plan on making a slew of them.
Also, some cleaning products really shouldn't be homemade, like laundry detergent: Most DIY laundry "detergents" are just laundry soaps that can wind up ruining your clothes. It's very important you get natural cleaning products that work, without harming the planet.
Let's not forget, sometimes DIYs just don't hold up to the store-bought stuff! It's okay and healthy to admit some stuff, like shampoo and laundry detergent, should be left to the professionals.
Instead of DIYing everything, you can count on Good Filling to always have cleaning products with natural ingredients that can be refilled and delivered.
Here are some of the natural cleaning products listed on their website:
Multi-surface cleaner
Laundry detergent
Dishwasher detergent
Dish soap
Stain remover
These products are staples for any eco-conscious home. Every single one of these products can be bought new, or bought as a refill at a discount.
Here are some of the brands that are refillable:
Additionally, Good Filling also sells Swedish dishcloths and wool dryer balls, both of which are handy cleaning tools and compostable at the end of their life!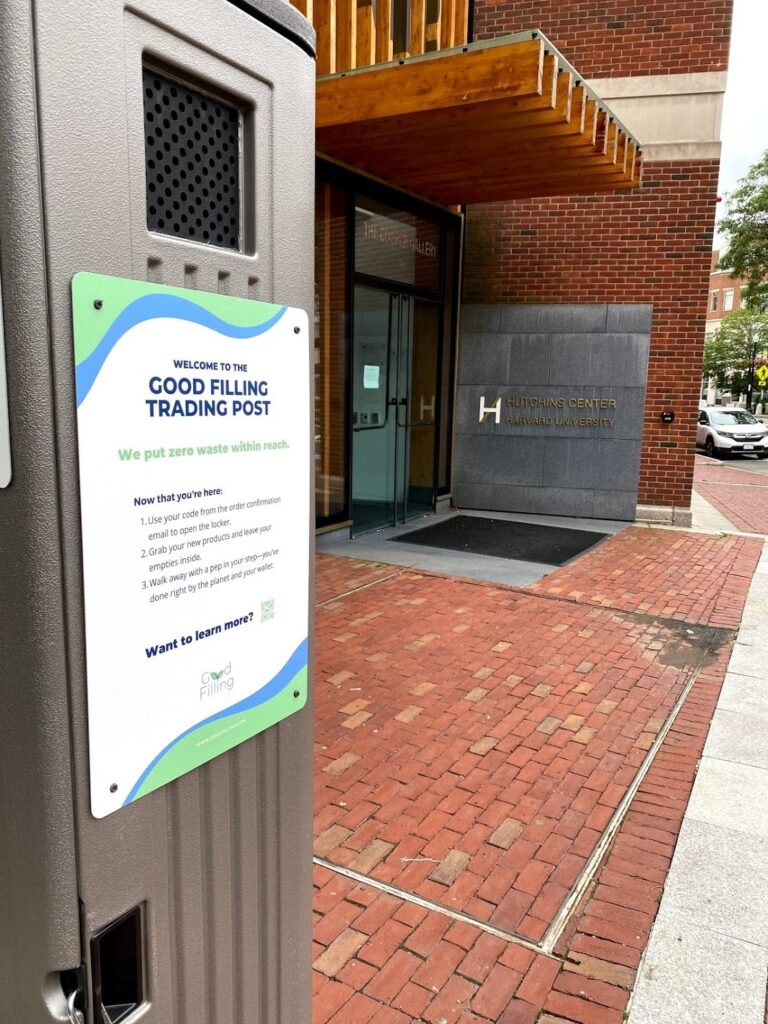 going from store to store is taxing
It's no secret that zero waste shops can be hard to find. Sometimes you'll have to store hop just to find plastic-free groceries, home goods, or personal items.
This isn't just an annoyance or waste of your time: It's also a waste of gas, aka fossil fuel. Literally, driving all over the place just to find plastic-free items only creates a bigger carbon footprint. And it's extremely taxing on you!
But with Good Filling, everything comes to you, or to a location you'll be near anyway, and saves you trips to far away retail stores. Similar to how certain grocery stores will deliver your orders straight to your door, Good Filling does it without any of the wasteful packaging.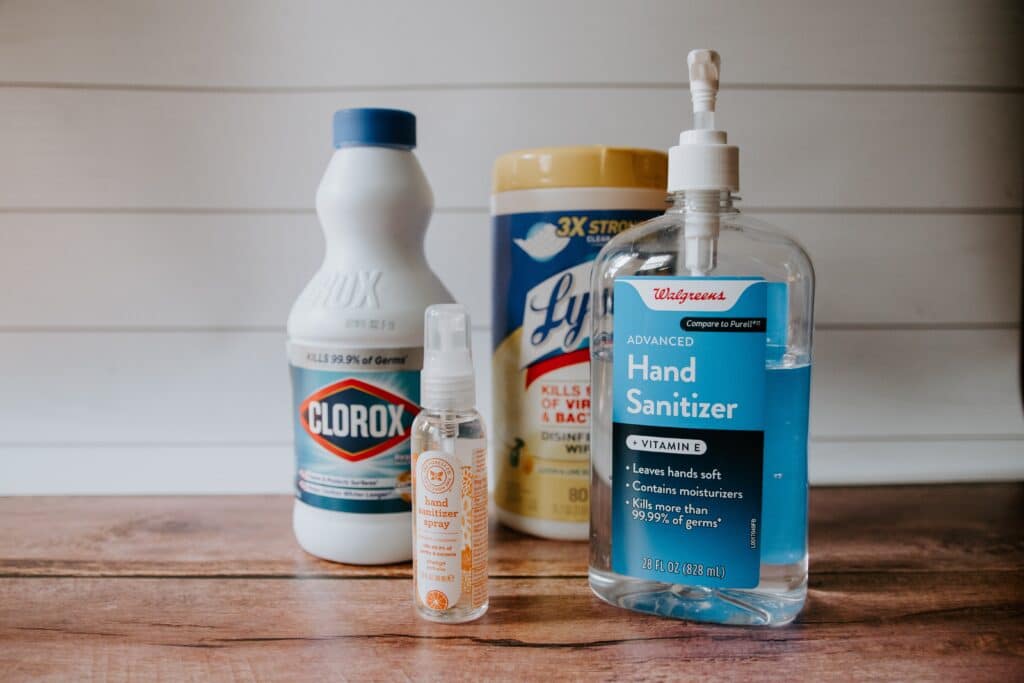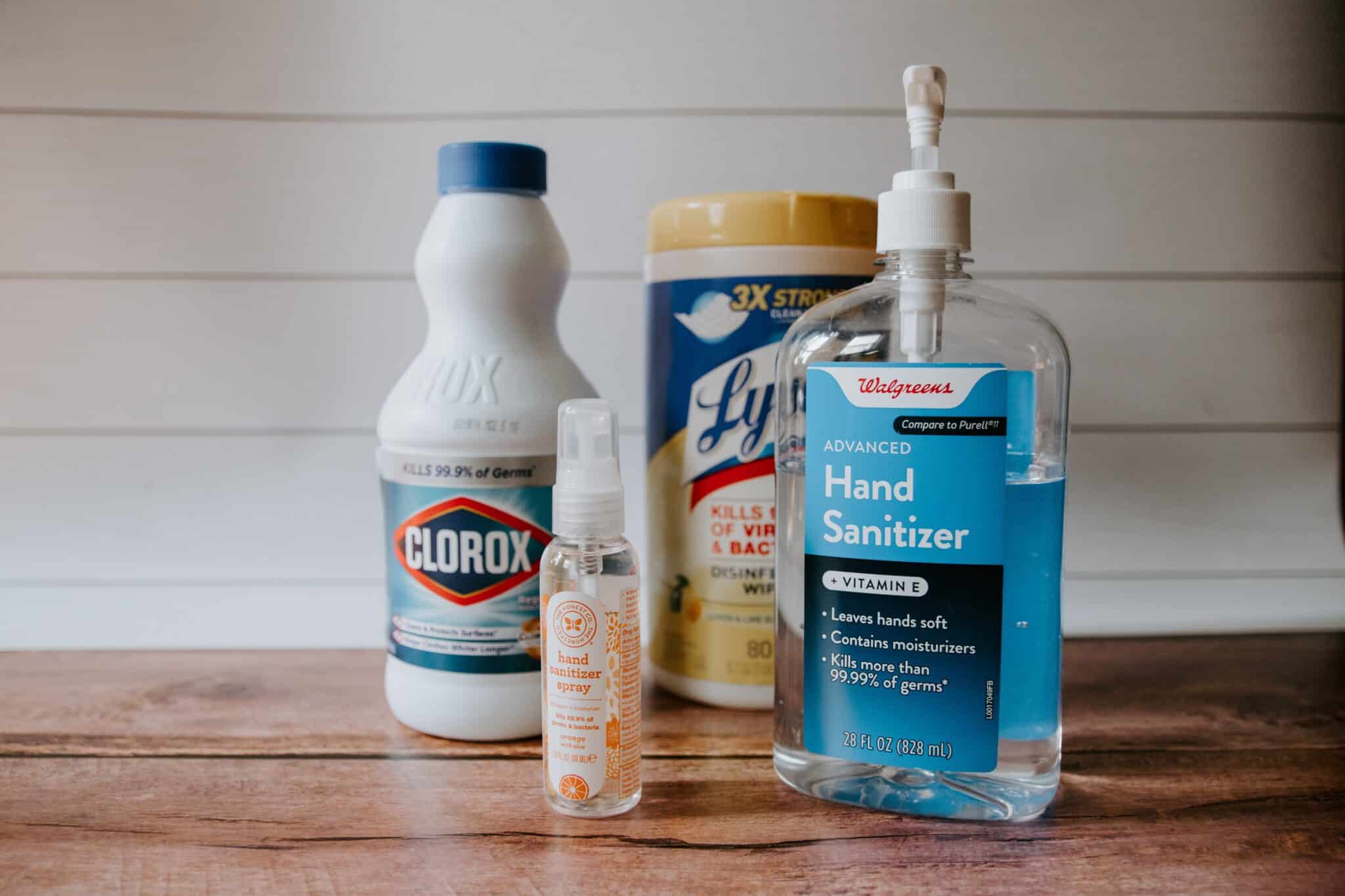 plastic cleaning products are everywhere
Simply walking down a cleaning aisle will have you overwhelmed by all the plastic packaging. Almost every brand, including "natural" ones, use plastic in their packaging, and none of it is refillable. It's designed to be used once, then "recycled", but we all know only 9% of plastic gets recycled.
Here's the problem: 40% of all plastics manufactured are intended for one time use, and that includes cleaning brands. A whopping 91% of plastics end up in the landfill, ocean, the environment or incinerated.
Our obsession with plastic is certainly catching up to us though: a recent study suggests we consume the equivalent of a credit-card of micro-plastics each week. That cannot be good for our health.
To add insult to injury, studies show that toxic, caustic and synthetic compounds found in popular cleaning brands have been linked to cancer (and various other diseases).
On top of all this, cleaning brands want to convince you that you need dozens of different products to properly clean your home. Truth is, you only need a select few cleaning products to get the job done.
Good Filling will help you simplify your cleaning routine by offering you only the essentials you need, and nothing you don't. Having less products will also mean less plastic waste and clutter!
Good Filling's cleaning products all come in easy to recycle bottles that can be refilled, and they reclaim and refill all the empties. Nothing goes into the trash here! Your empties will get used again, creating a closed loop system that most brands would never even consider offering.
This dramatically cuts back on plastic waste and simplifies your cleaning routine. You'll be able to save money this way and have more peace of mind too, thanks to a smaller cleaning cabinet.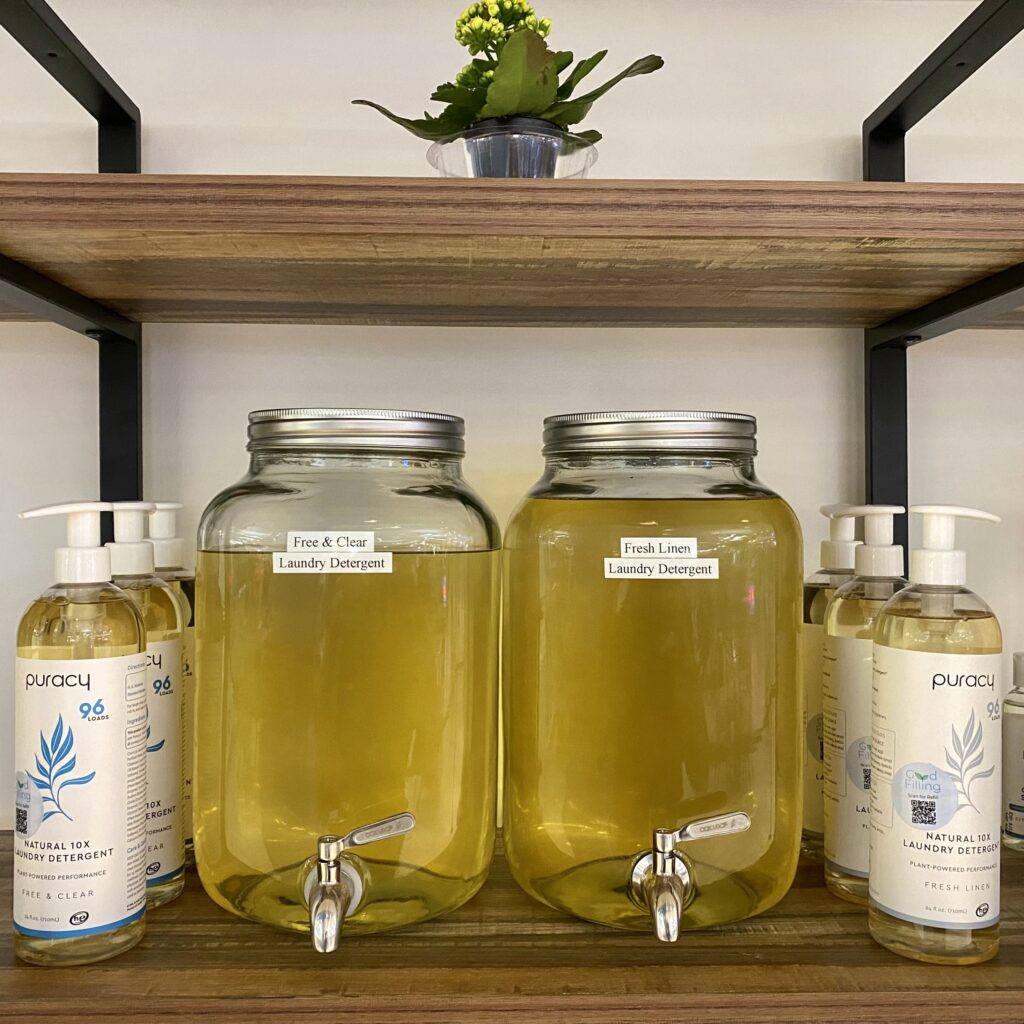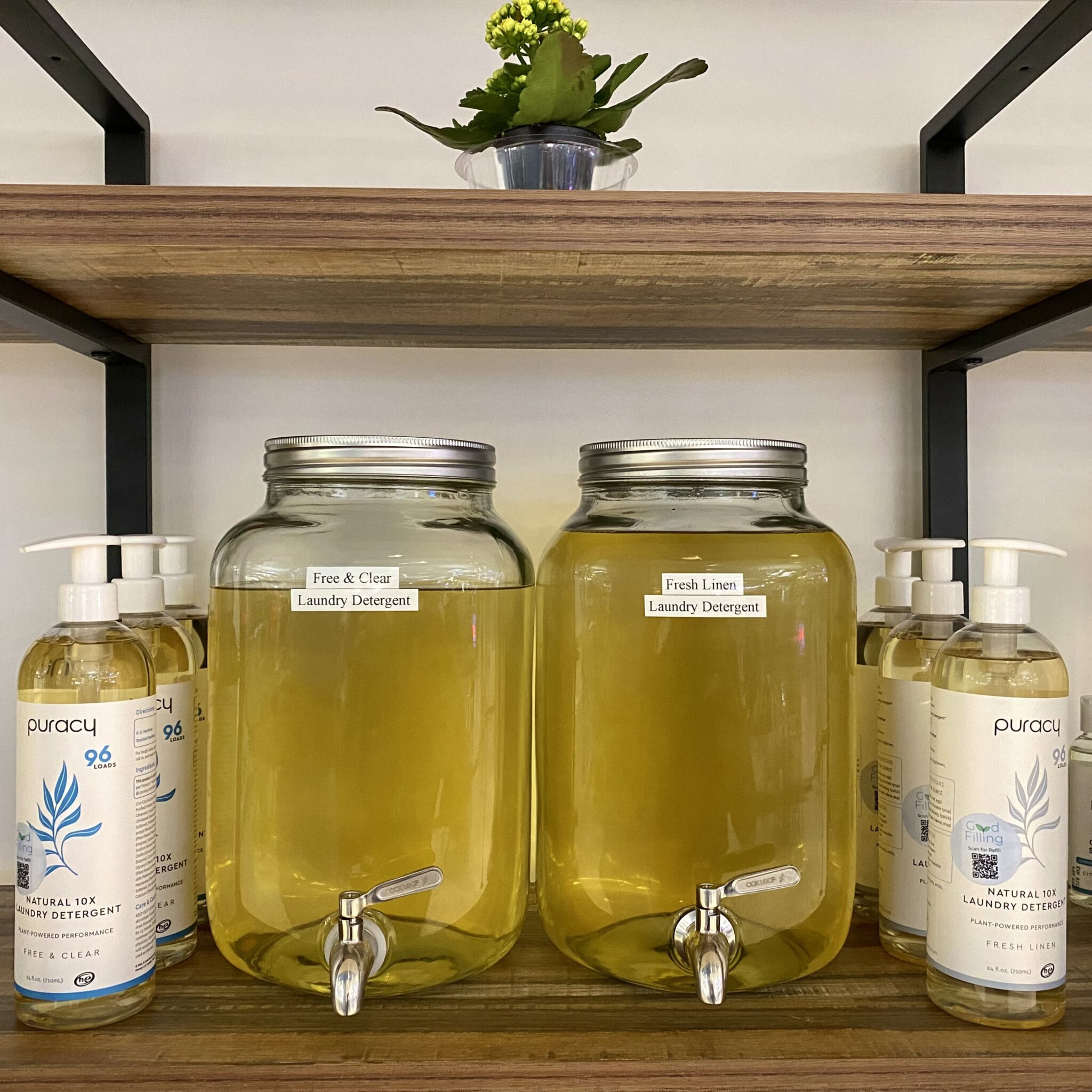 refills have been harder to come by
Reusables are having a hard time during Rona because everyone is so afraid to use them. Lots of bulk stores have temporarily closed, or closed off their bulk bins, making refills harder than ever to find.
Truth is, reusables aren't something we should be afraid of. A group of more than 100 health experts, including professors, scientists, epidemiologists, and infectious disease doctors, published a joint statement June 22nd ensuring the public reusables are safe to use during the coronavirus.
The plastic industry doesn't want you knowing that of course, and they've been making a profit by promoting single-use disposables as the safe and 'sanitary' alternative.
Good Filling isn't giving into the fear mongering, but they are certainly taking all the necessary precautions to keep people safe during this time. All refilled bottles are thoroughly rinsed, washed, disinfected and dried prior to re-use too.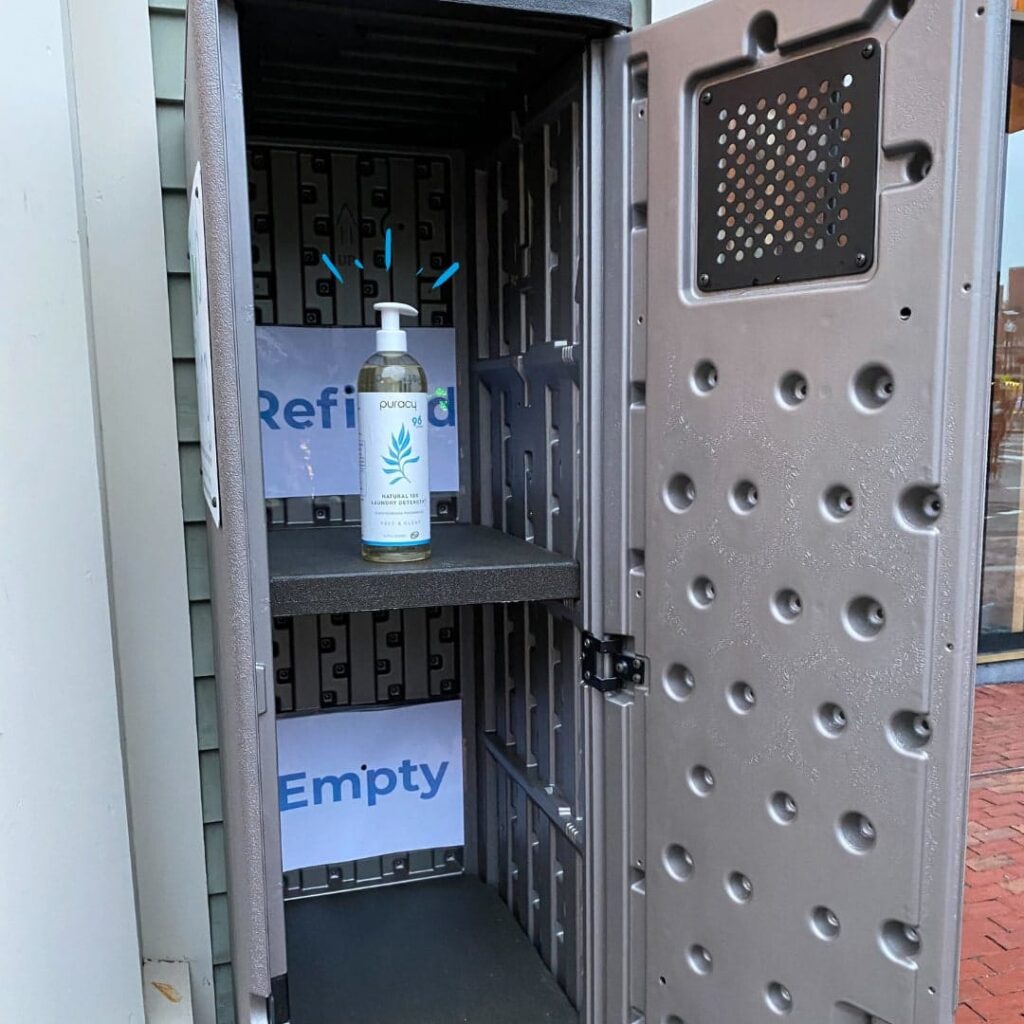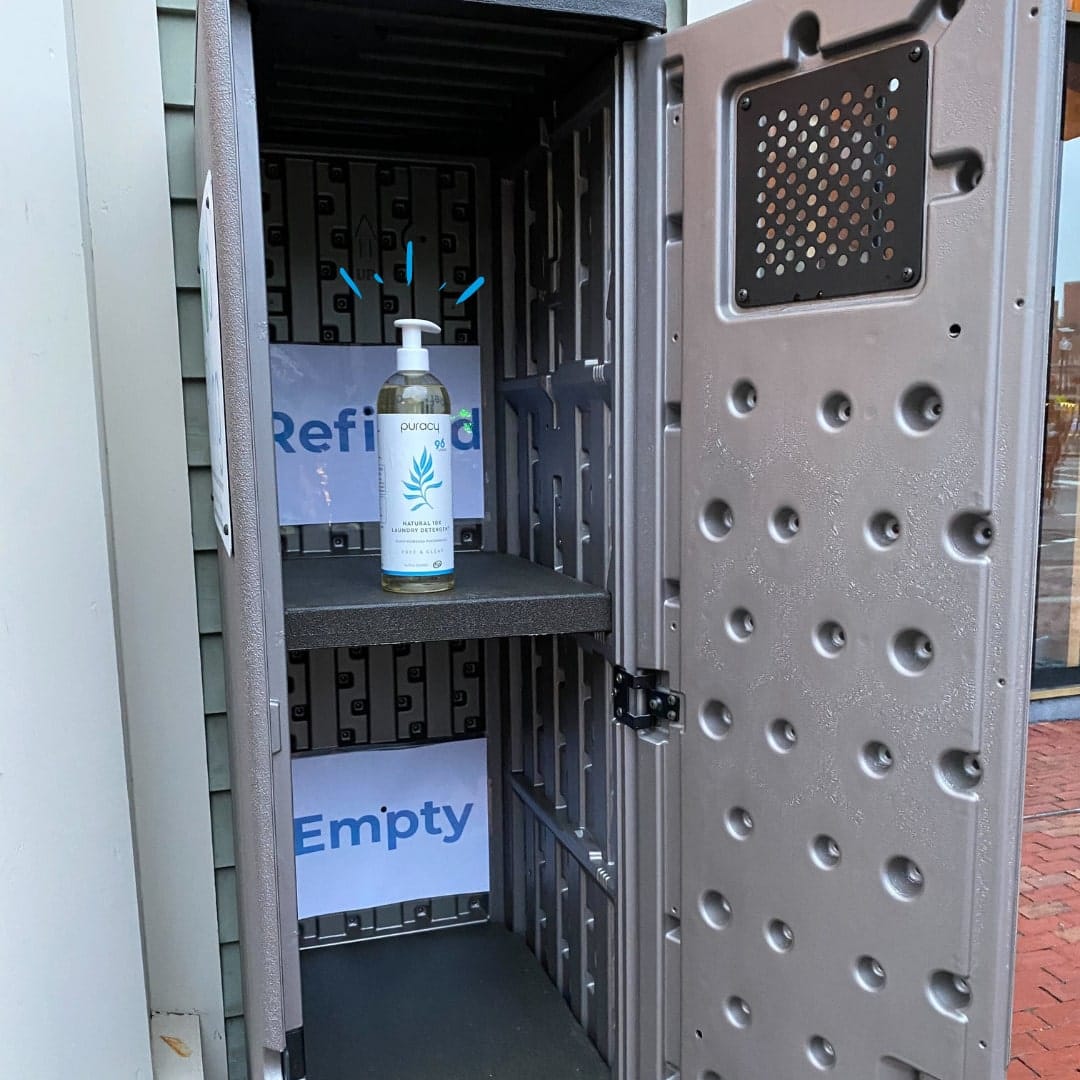 conclusion
Good Filling is definitely making zero waste more convenient. Instead of wasting time and energy zipping around town to find plastic-free alternatives, you can count on Good Filling to come to you.
You can use that extra time to do more beneficial activities like calling your representatives, riding your bike to work, or volunteering at a local cleanup. I think it's so important to see businesses put less pressure on the consumer and more accountability on themselves.
Even though Good Filling is a delivery service, you can stop by one of their public Trading Posts any time to see for yourself what they do – they have a secured locker where you can pick up your refills and place your empties easily and safely.
You can also ask your building management company to set up an on-site Bottle Exchange so you and your neighbors can enjoy a VIP experience.
Be sure to check them out!
—
I hope that we'll see more services like these in the future, and that Good Filling expands to more cities quickly. Are there any convenient zero waste options near you?